Choosing the Right Lighting for Your Home with the Best Interior Designers in Kasaragod and Mangalore
As we have discussed before, a single room can play a dual purpose. It sometimes plays dining purposes, sometimes working, and sometimes lounging purposes. So the lighting of the room also has to be set in such a way to cope with every purpose of the room. Interior Designers generally recommend 3 types of lighting to cope with the dual functionality of the room. They are ambient lighting, task lighting, and accent lighting. We are going to discuss these lighting types in detail below.
Ambient lighting
Ambient lighting is called general lighting and is the most essential type of lighting. They are used to illuminate the entire room to make every activity in the room easier and more convenient. Down-lights, recessed lights, chandeliers, floor lamps, track lighting, ceiling-mounted fixtures, and table lamps are all common ambient lighting types. It is also important to avoid overdoing it with ceiling fixtures and recessed lighting, as it could cause a clinical feeling to the room.
Task lighting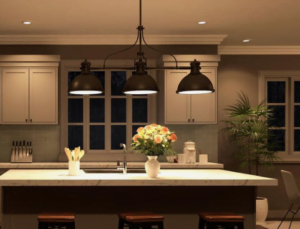 Task lighting is used to concentrate or illuminate a particular focal point. If you are performing a particular task like studying, reading, cooking, or working in the room, task lighting is the best-preferred one as it will focus on that particular point of the task. Directional recessed fixtures or downlights, pendant lighting, or portable and desk lamps are some of the common task lighting types. Lighting like under-cabinet lighting for kitchens and workspaces can also be considered task lighting commonly
Accent lighting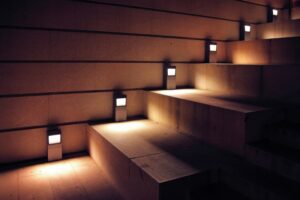 Accent lighting is the other type of lighting that is used for creating an atmosphere. It is commonly used to highlight aesthetic objects, artworks, architectural features, plants, etc. They draw attention and attract the eyes of others towards something special and further magnify the beauty of that specific object. Using multiple accent lights will make the eyes move around and seemingly make them look larger. Generally, interior designers use them to give a finishing touch that can give the room a layered or moody sense.
3 different types of lighting for your beautiful interiors that interior designers commonly recommend are discussed above. They perform different tasks for a single room with dual functionality. They are a key aspect of a room's interiors. Visit Woodmax Interiors, leading
interior designers in Mangalore and Kasaragod for the best interior designs and solutions for your interior design concerns